Change user option is available in the POS app for switching between user accounts quickely.
Select switch user from side nav: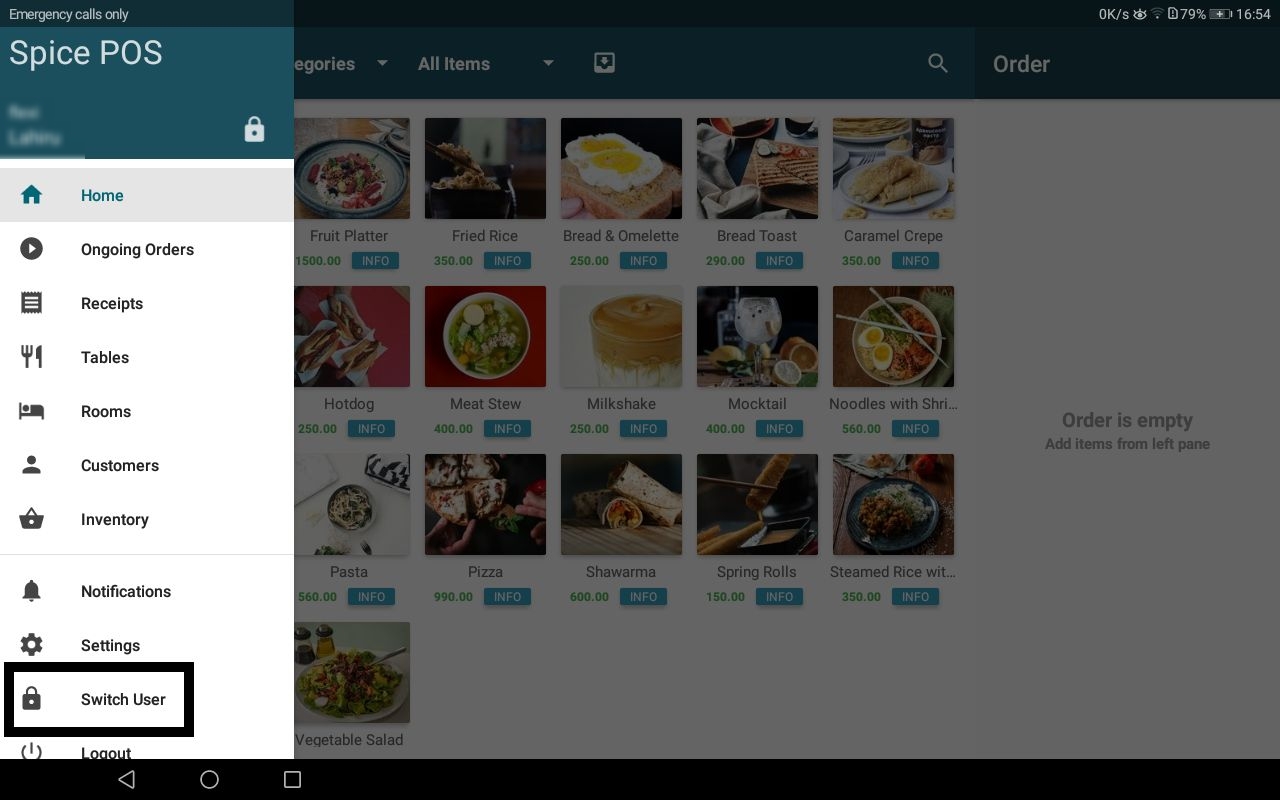 Enter credentials & login: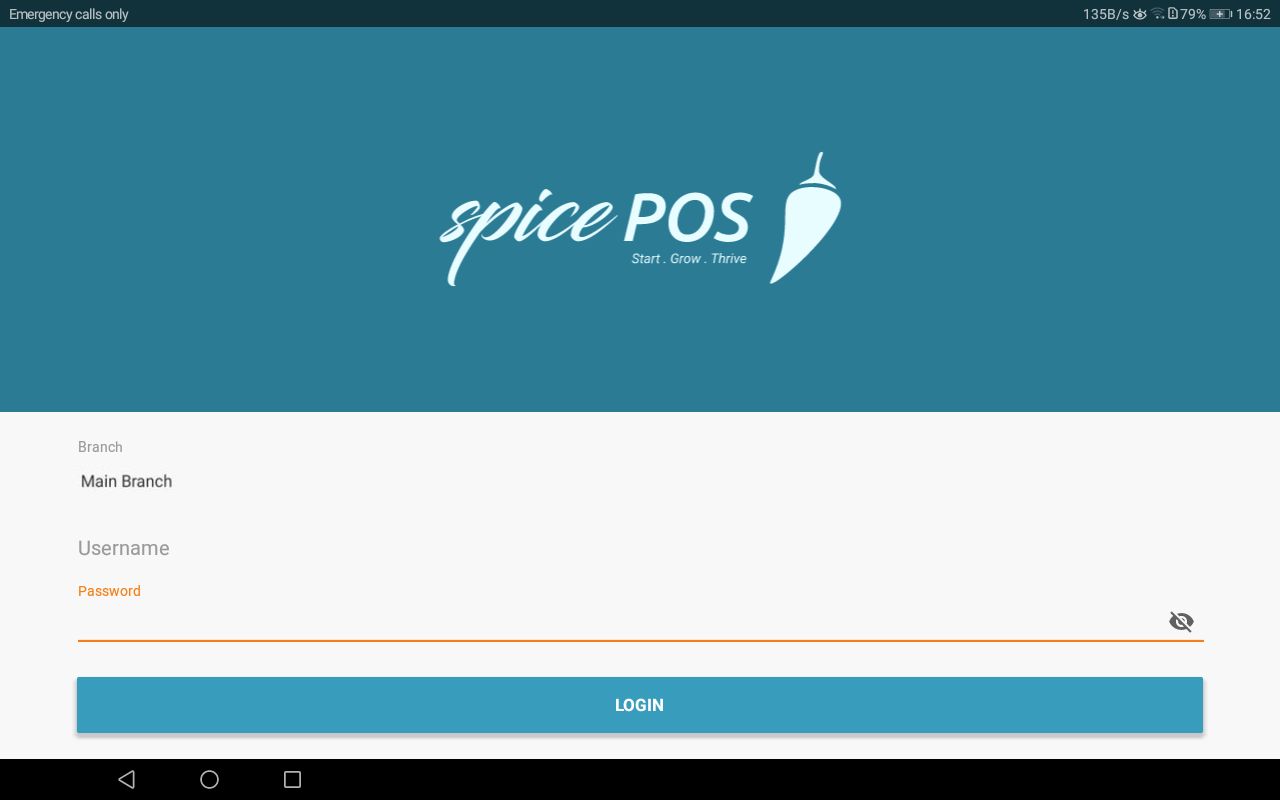 Once the lock icon is touched, the current user will be logged out from the POS. In the login window appear thereafter, the next user only has to select the branch, username and enter password. All branches in the system are shown in branch dropdown and all possible usernames for the selected branch are shown in the username dropdown there.
Branch dropdown: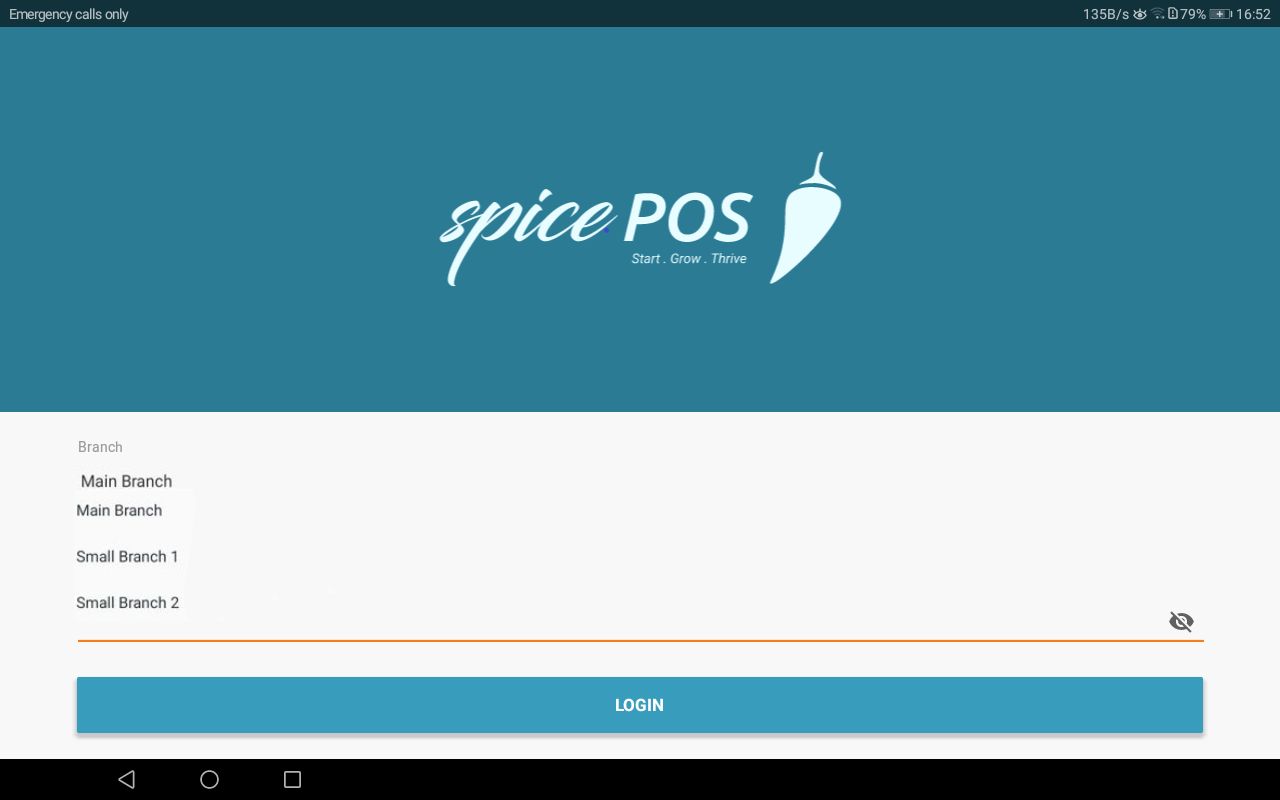 Username dropdown: