Pre-defined delivery methods can be enabled/disabled from here. Custom delivery methods can be defined. Delivery methods configured here will appear in charge screens and order details popup.
Delivery method settings:

Pre-defined Delivery Methods

"No-delivery" is enabled for all accounts. There is no setting for making it disabled. It's the equalant for the dine-in option in case of a restaurant.
| Delivery method | Description |
| --- | --- |
| Take away | Customer come and take the order from store |
Custom Delivery Methods

Comma seperated list of any other delivery methods to be enabled. Once added to the list, system will show it in charge screen and payment details popup.

Custom delivery methods defined:

Custom delivery methods in charge screen: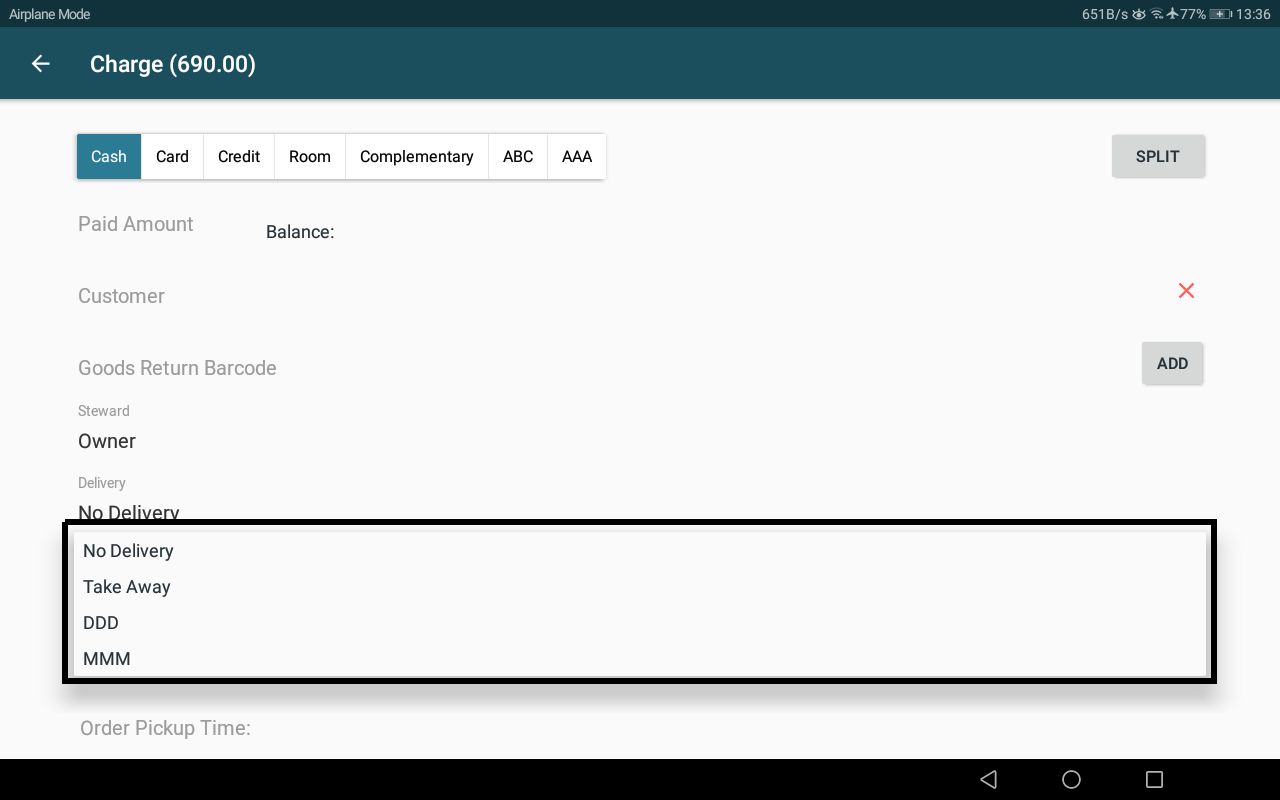 Custom delivery methods in payment details popup: