Associated permission: Void Receipts after Receipt Print

A permitted user can cancel a receipt. Upon cancelling a receipt, it will be deducted from daily sale and any inventory deductions will be credited back. To cancel a receipt, the user has to click the bin can icon in receipt details screen.
Cancel option in receipt details screen: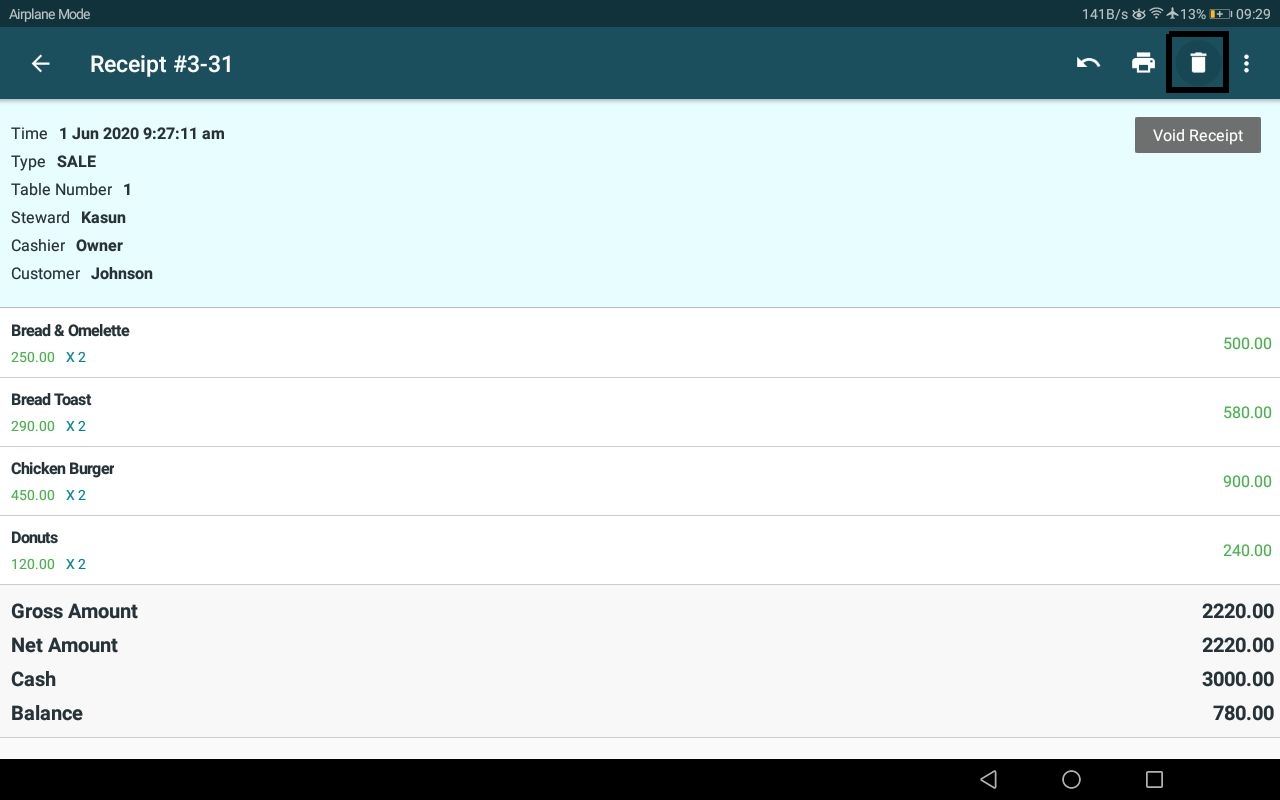 Cancel reason popup: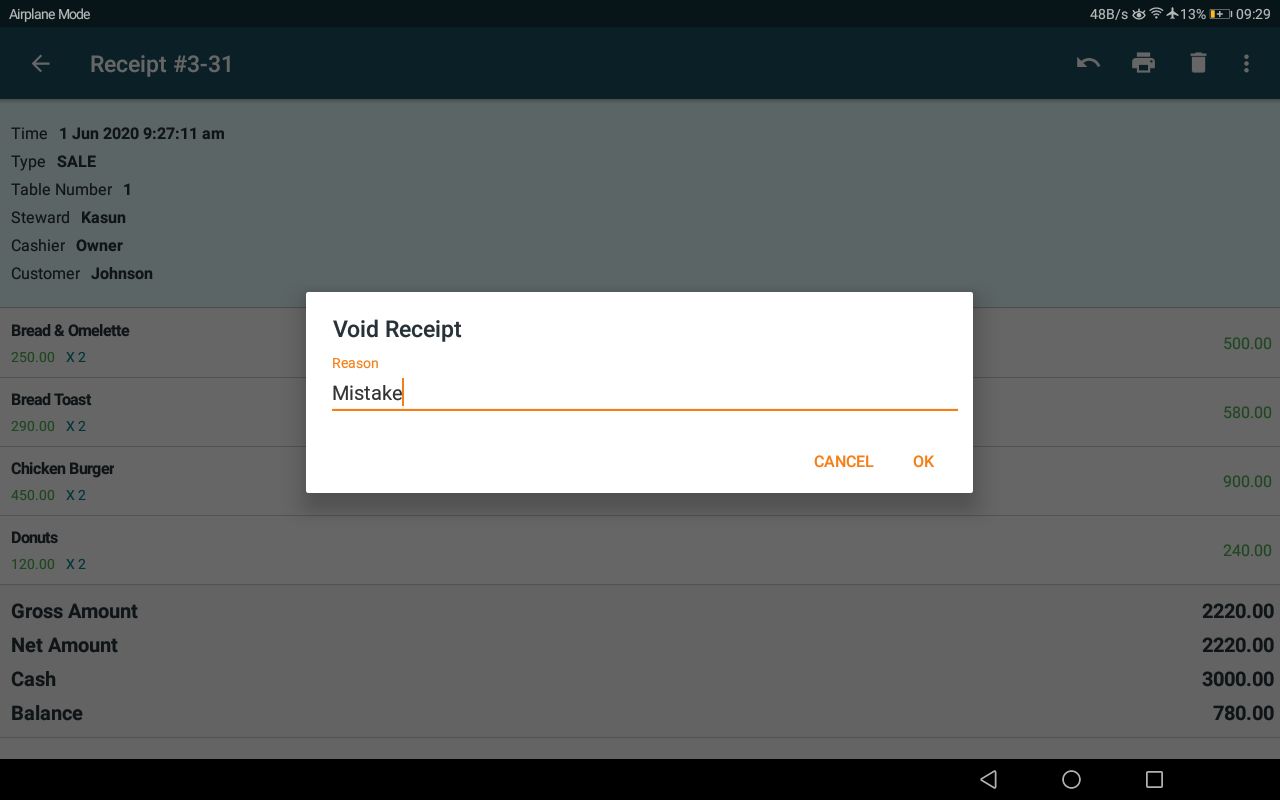 Once clicking the bin icon, a pop up will prompt asking for the reason to void the receipt. The user can void by providing the appropriate reason. Here a pre-defined reason can be selected or a custom free text reason can be entered. Then the receipt will be cancelled and it will appear in the receipts screen in red color as shown below.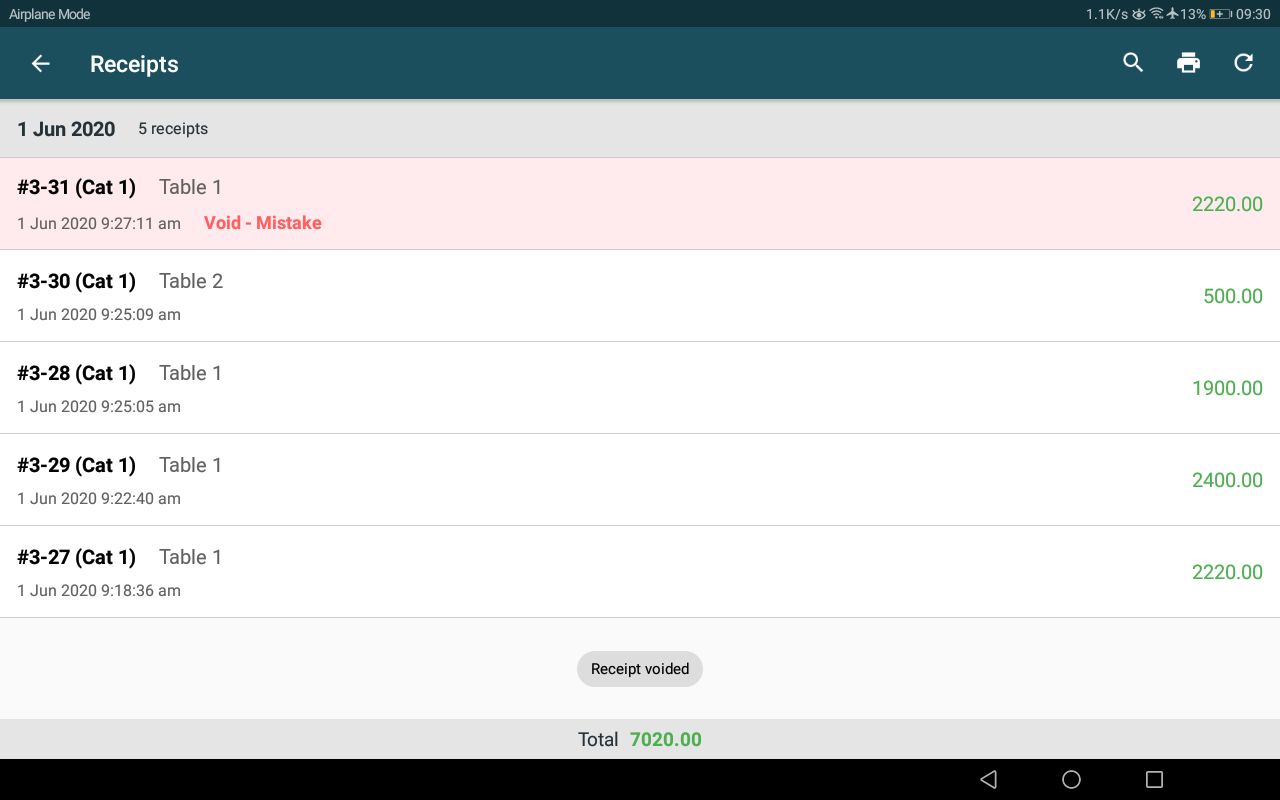 It's possible to perform the "copy to new order" action on cancelled receipts. This provides the user ability to copy the cancelled receipt, correct and bill again very quickly.