If the customer wants to have a pre receipt (Performa invoice) to check the order before payment, the user can provide the customer a printed pre receipt of an ongoing order without finalizing the order.
Ongoing Orders Screen -> Choose options menu if the required order from Order Actions section -> Select "Print Pre Receipt

"Print pre receipt" option: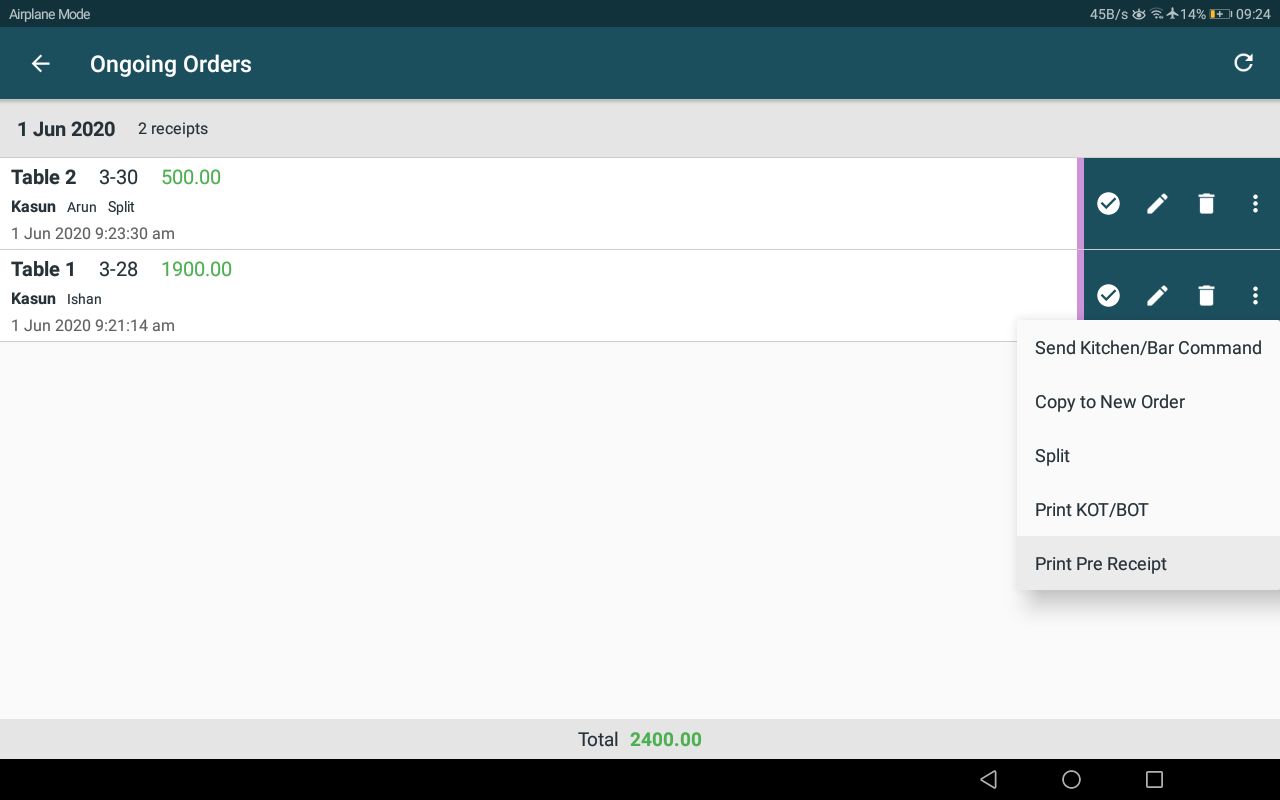 A pre-receipt can always be identified by the receipt header. A final receipt would have company logo, name, address, phone number/(s), etc. On bill header while a pre-receipt would have a message saying it's a temporary receipt.
| Pre receipt print | Final receipt print |
| --- | --- |
| | |