Associated permission: Void items after pre receipt print

Ongoing orders screen -> Click "bin" icon in order actions section -> Enter void reason and confirm

Void (Bin) icon: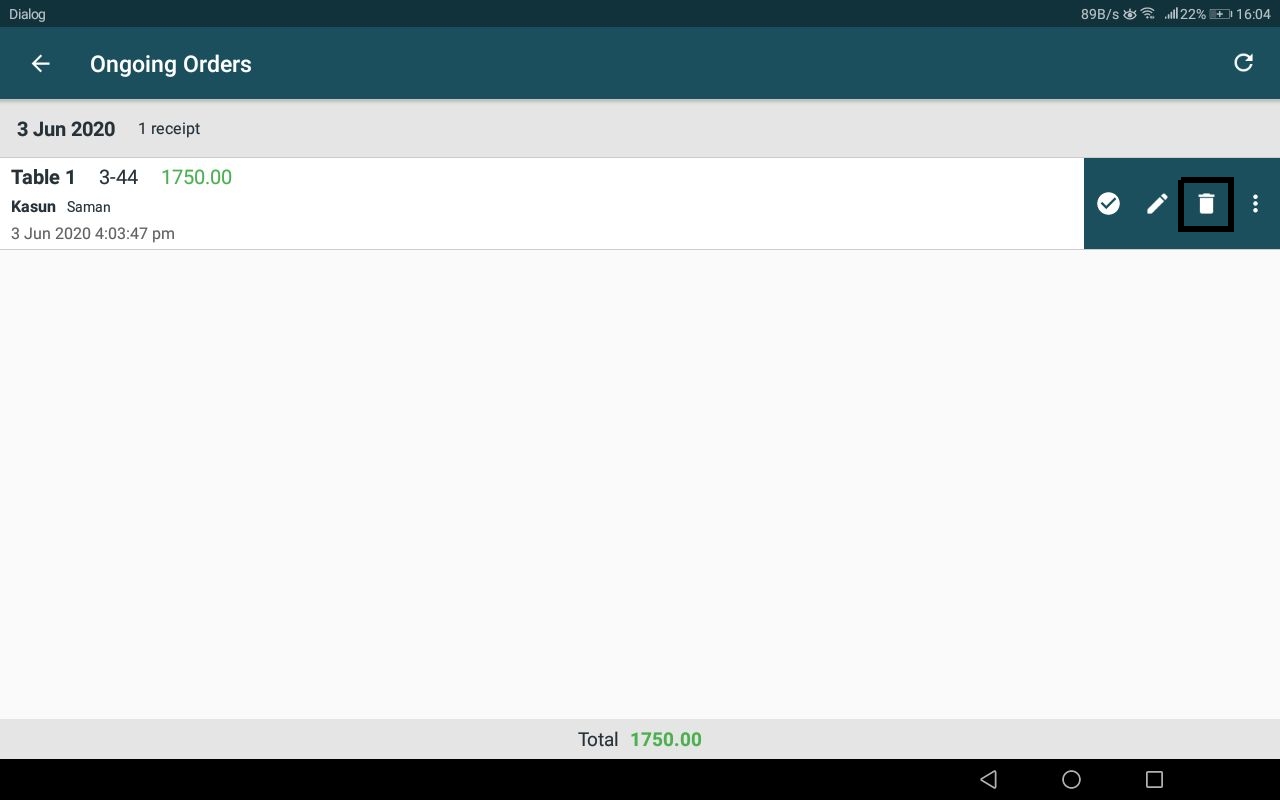 Enter void reason & confirm action: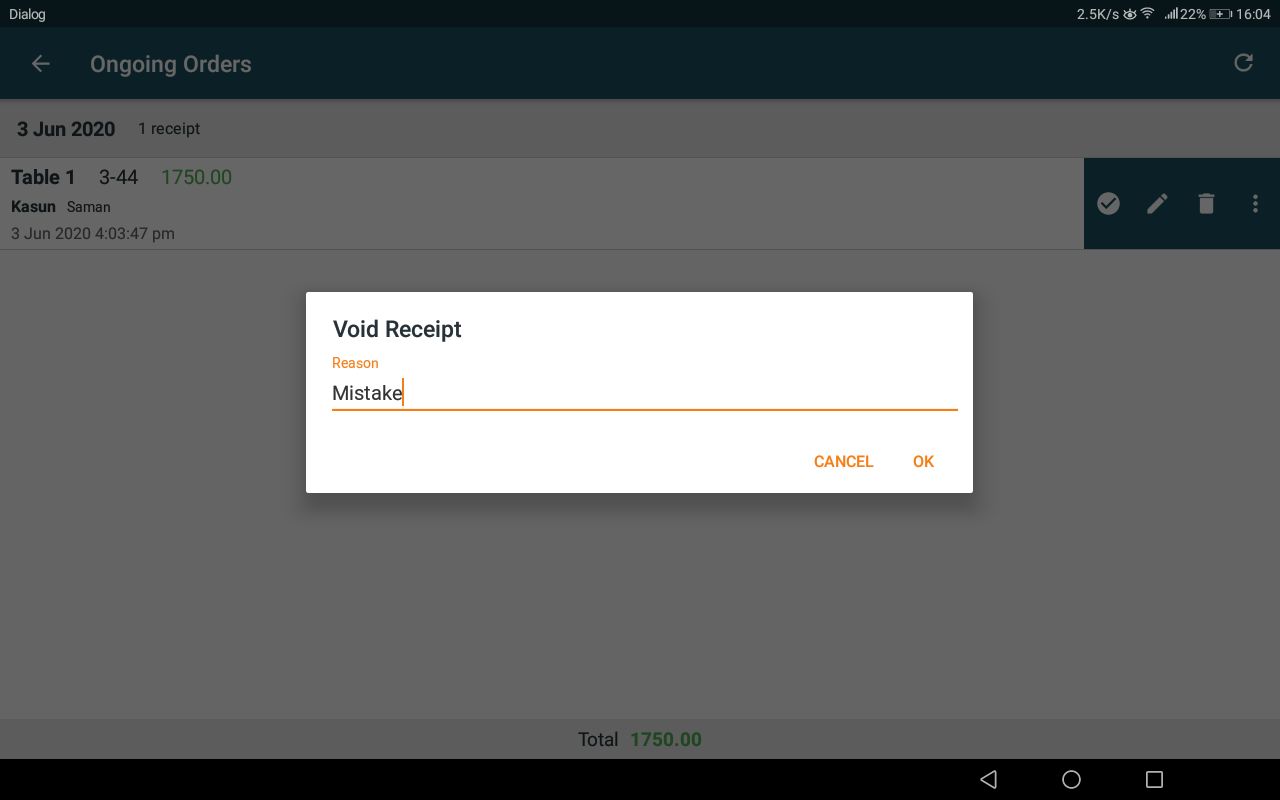 Void order is displayed in receipts screen in red color:
POS app -> Side Nav -> receipts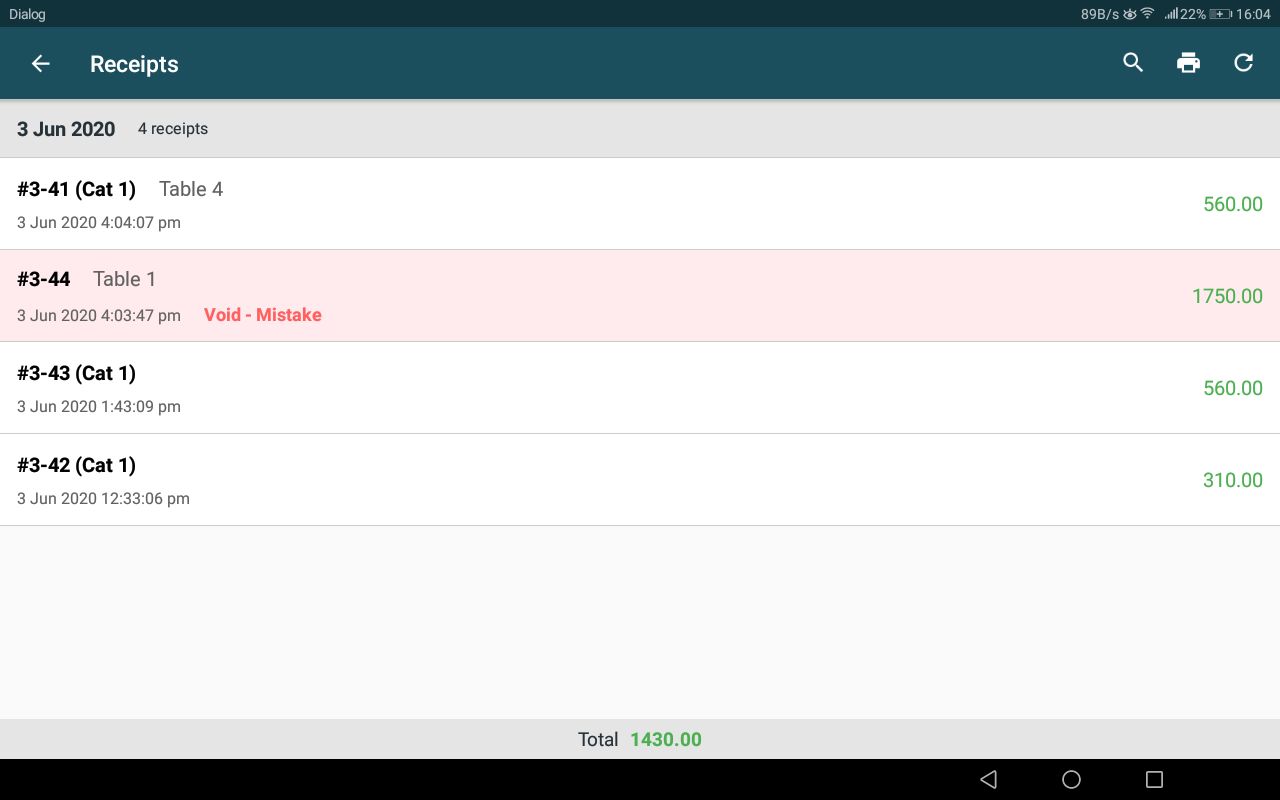 Once an order is in void status, it has no impact on the daily sale. No inventory changes will be done in relation to the order. Order number of the void order will not be assigned to a new order again.
Restaurant specific

Once an order void happens, a chit will be printed in all KOT/BOT printers which had previously printed the same order.

Order void print: