This report is only available when room ranges are specified from back-office settings.

Locatings Room Bills Screen
Back-Office -> Side Nav -> Sales Management -> Receipts

| Locating receipts screen | Receipts screen |
| --- | --- |
| | |
Room Bills Screen Sections

Individual sales closed with payment type room are displayed in receipt screen similar to cash/card/credit/complementary payments. This screen shows one record for each room summary bill generated through POS terminals.
Filters

| Number | Filter | Description |
| --- | --- | --- |
| 1 | date range | room bills within this date range will be filtered. |
| 2 | branch | room bills of the branch specified here will be filtered out from the filter results of the above filter. |
Room Bbills

This section shows the filtered room summary bill records.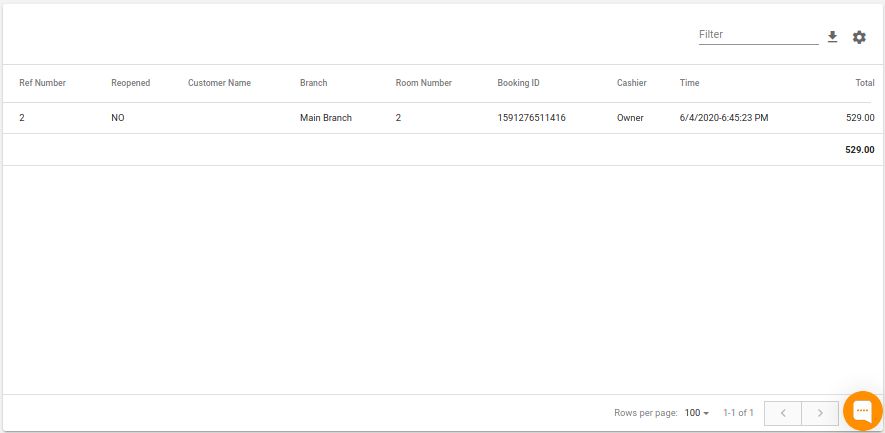 Individual Room Bill Details
Back-Office Room Bills Screen -> Click on Room Bill record -> Room Bill details are shown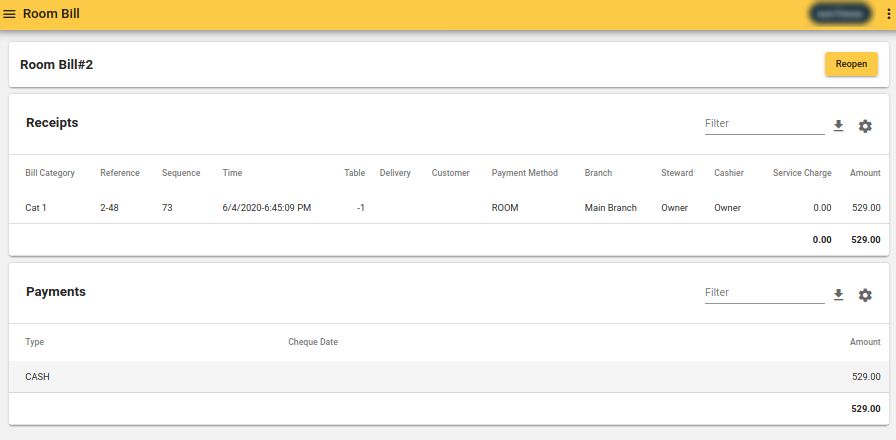 Re-open Room Bill
Back-Office Room Bills Screen -> Click on Room Bill to view details -> Click Reopen button -> Enter Reopen Reason -> Confirm Action

Click reopen button: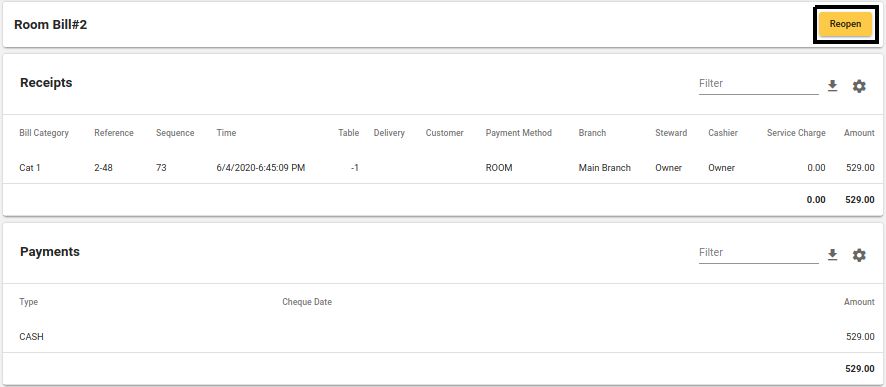 Enter reopen reason and confirm: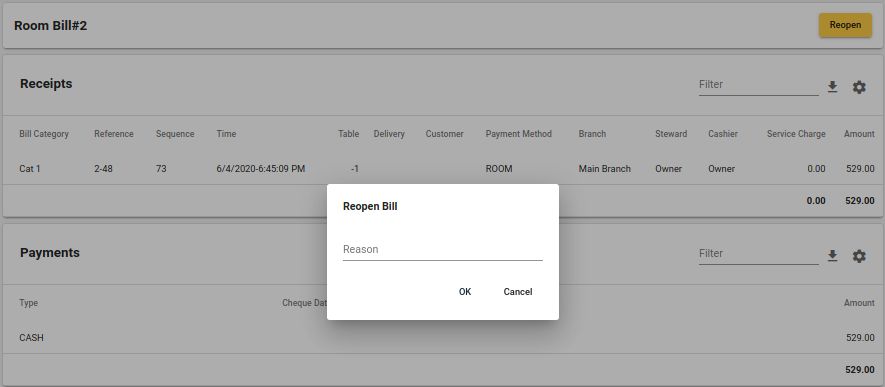 Upon reopening a room bill, the room will be opened again. So, the individual receipts can be accessed from POS terminal and actions on receipts can be performed on such individual receipts. Additionally, new receipts can be billed to the room before closing the room again.