View Receipt from App

Select,
POS App -> Side Navigation Menu -> Receipts

You'll see the receipt that you have just entered. You can touch on the receipt to go inside and check details.
Locate Receipts from Side Nav: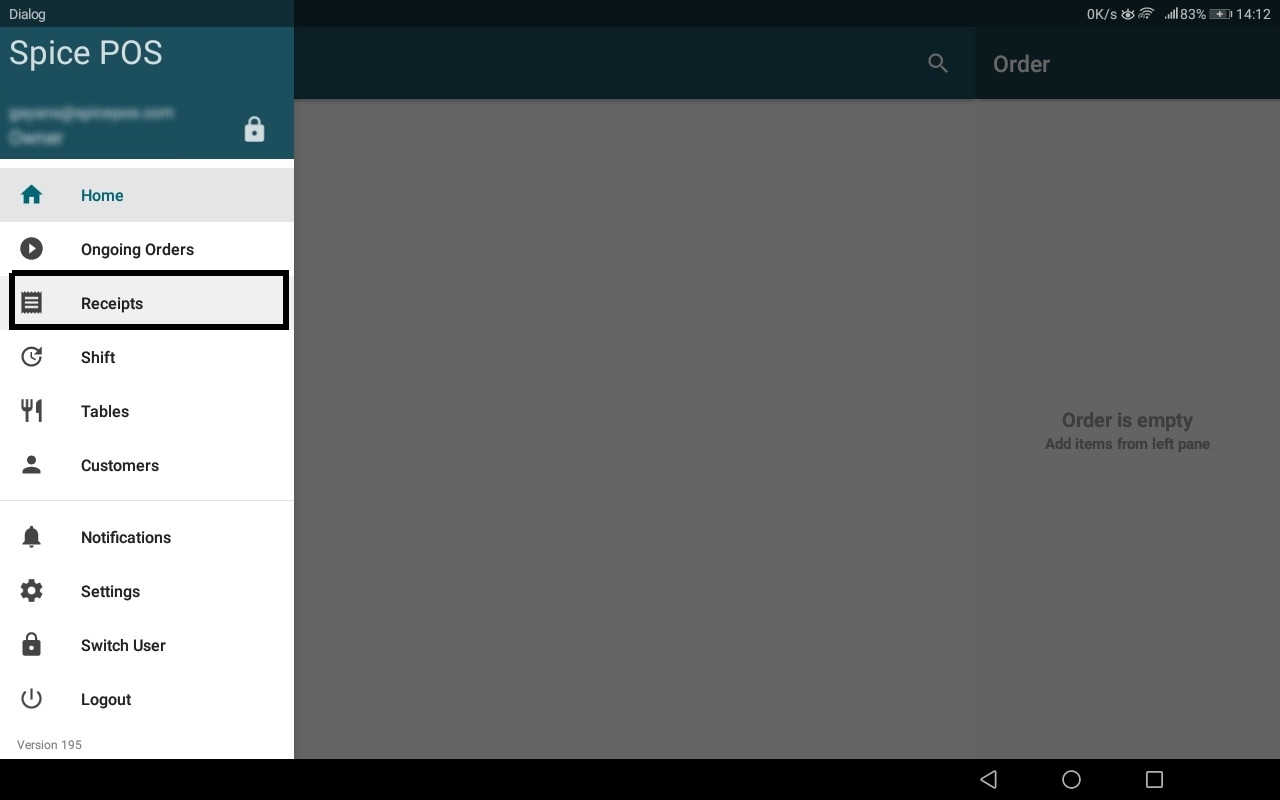 Receipts List: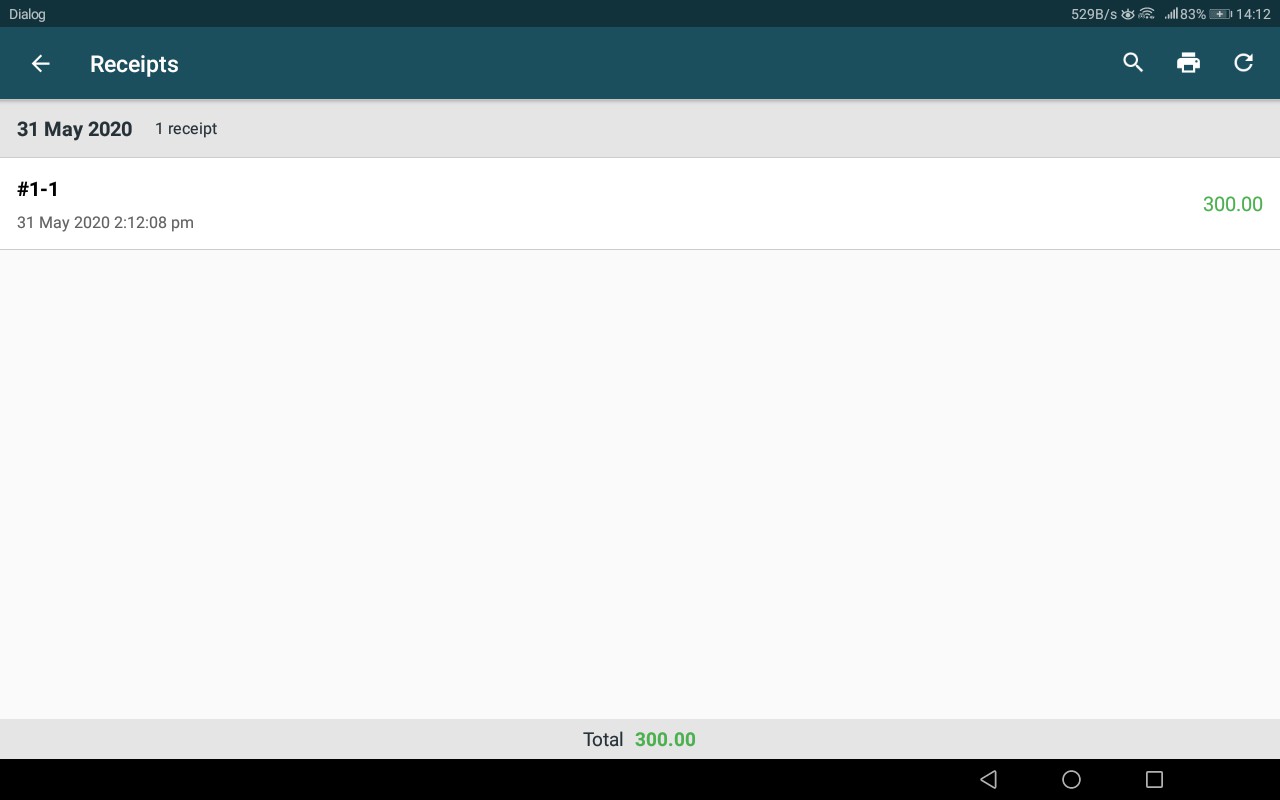 Receipt Details: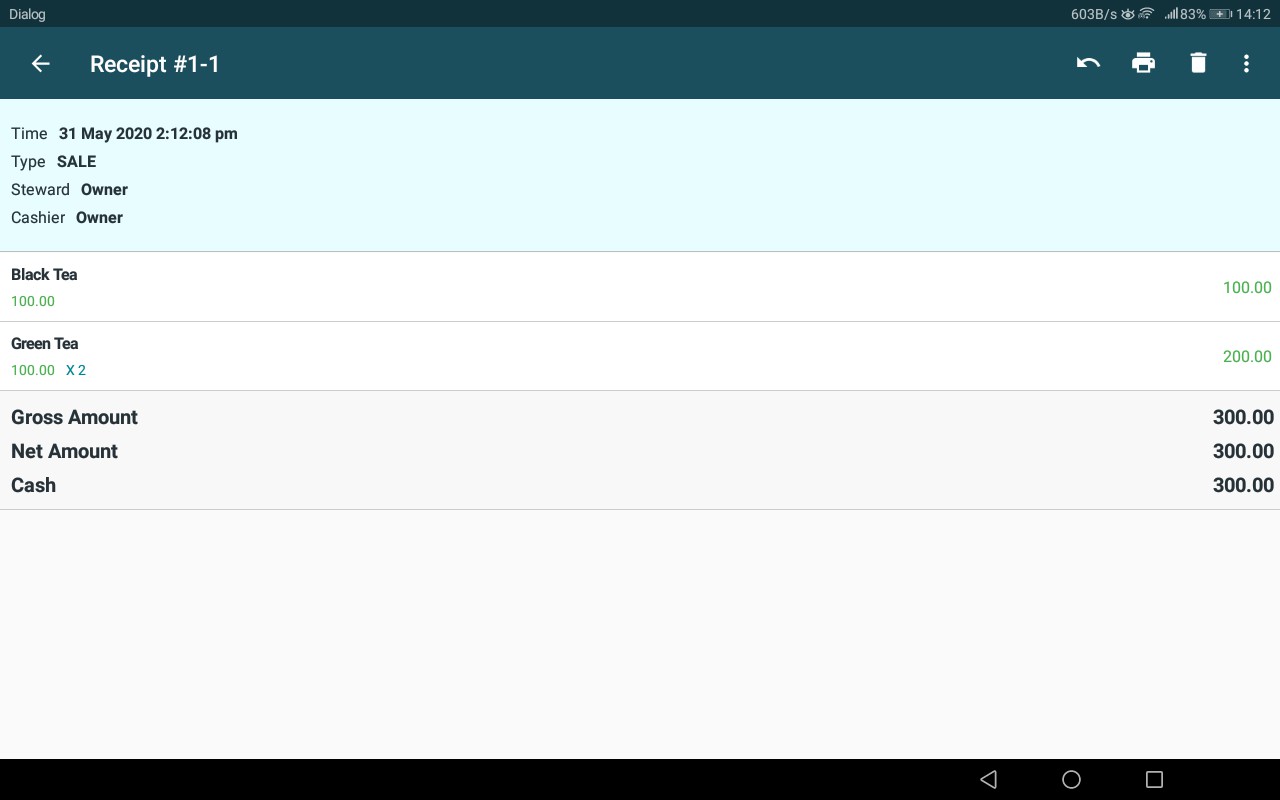 View Receipt from Back-Office

Login to back-office. dashboard shows the analytics updated with the recent sale.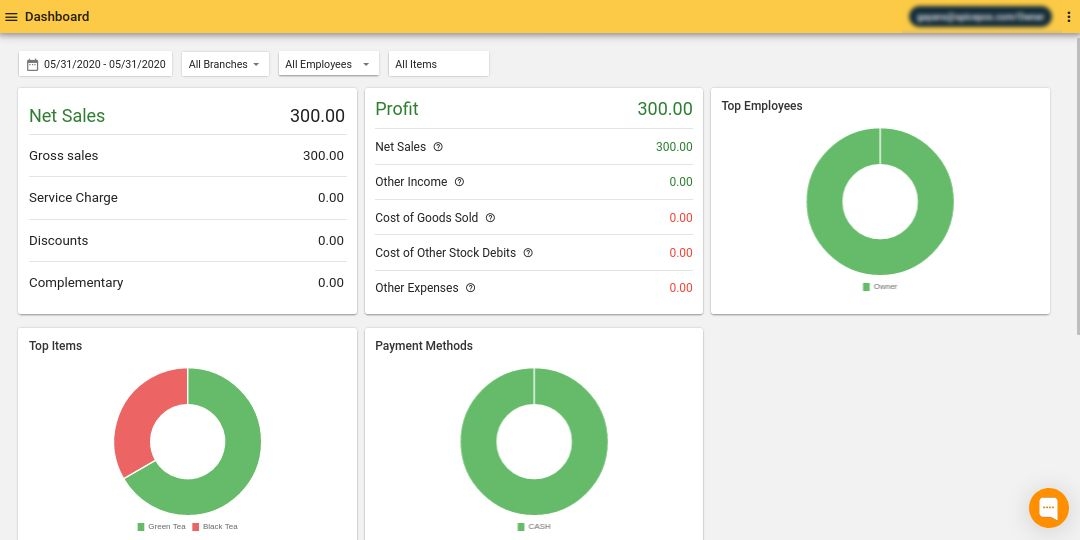 To view receipt details,
Back-Office -> Side Navigation Menu -> Sales Management -> Receipts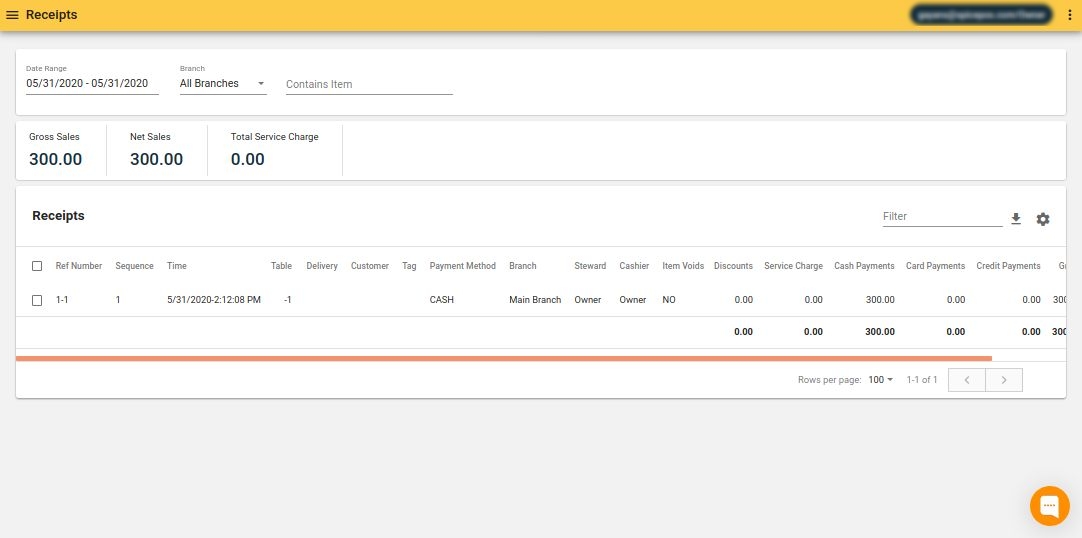 Click on the receipt to view full details.