When a user log in to a POS terminal the user will be prompted with the "opening balance". When the opening balance is entered the user can start performing day's sales.
Login screen: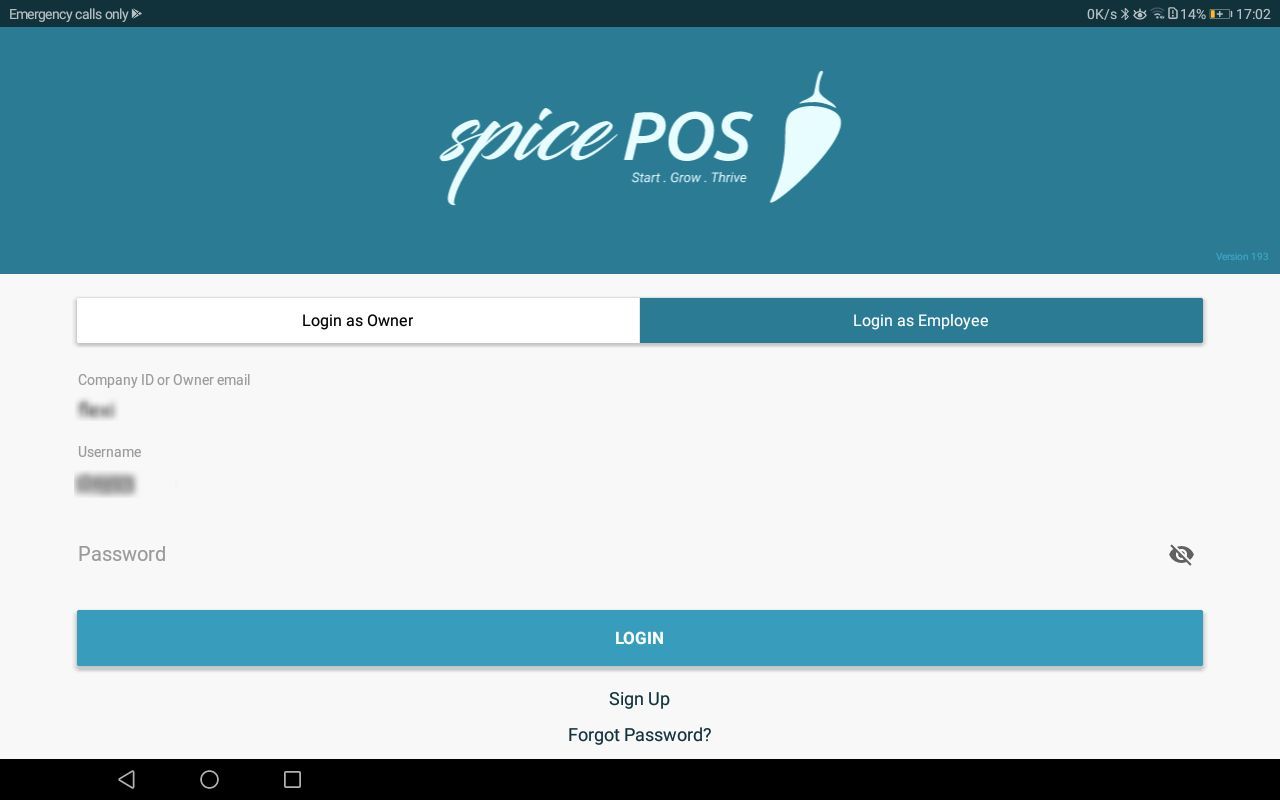 Prompt for opening balance: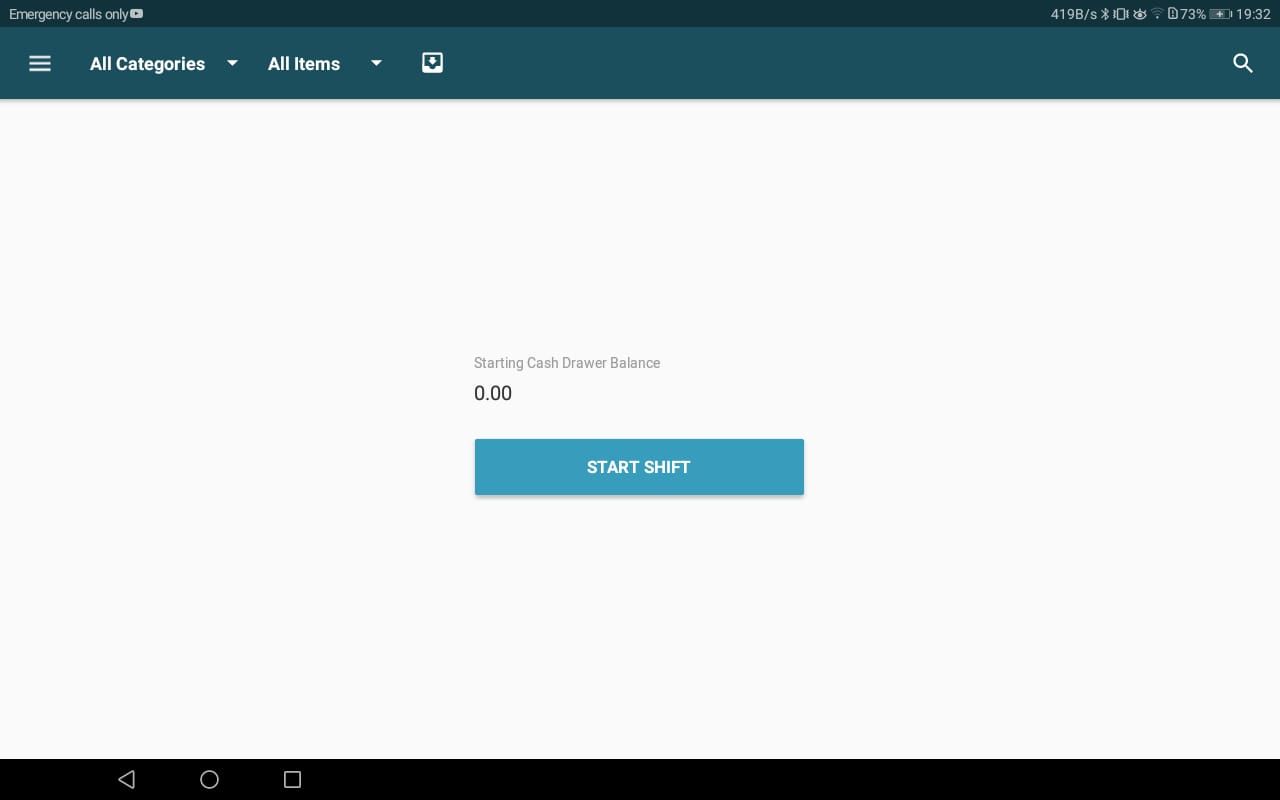 Home screen: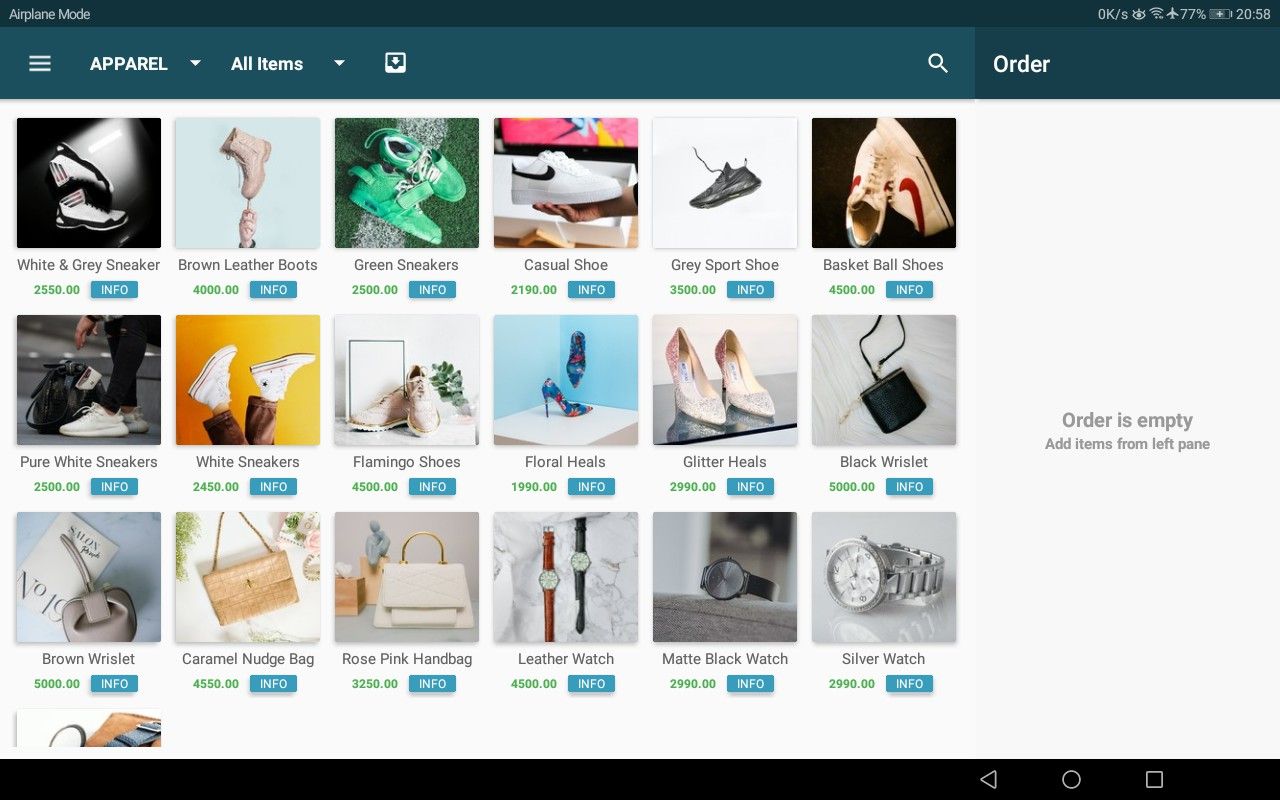 Once the user reach home screen after entering shift opening balance, the user can perform daily activity including order taking, billing, credit settlement, etc.