Associated Permission: Manage Inventory

POS App -> Side Nav -> Inventory

Locating Inventory Screen: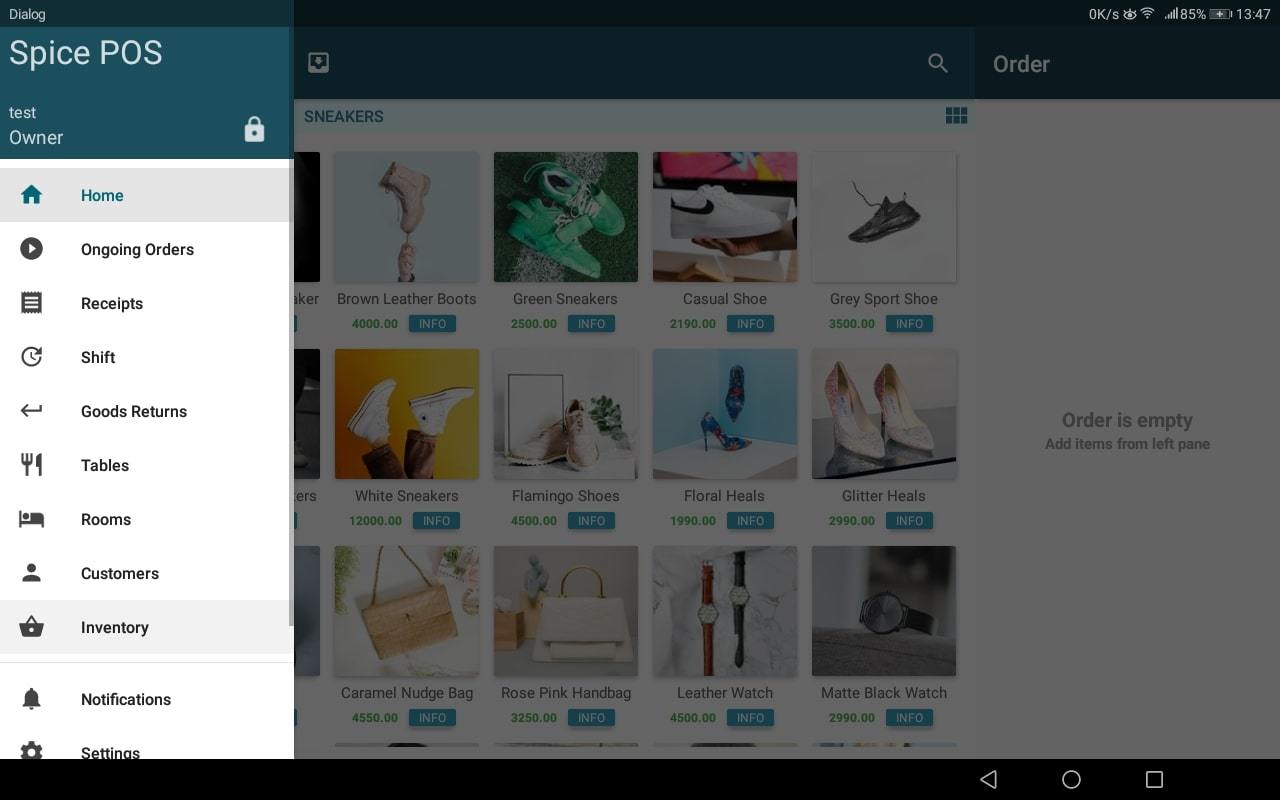 Inventory Screen: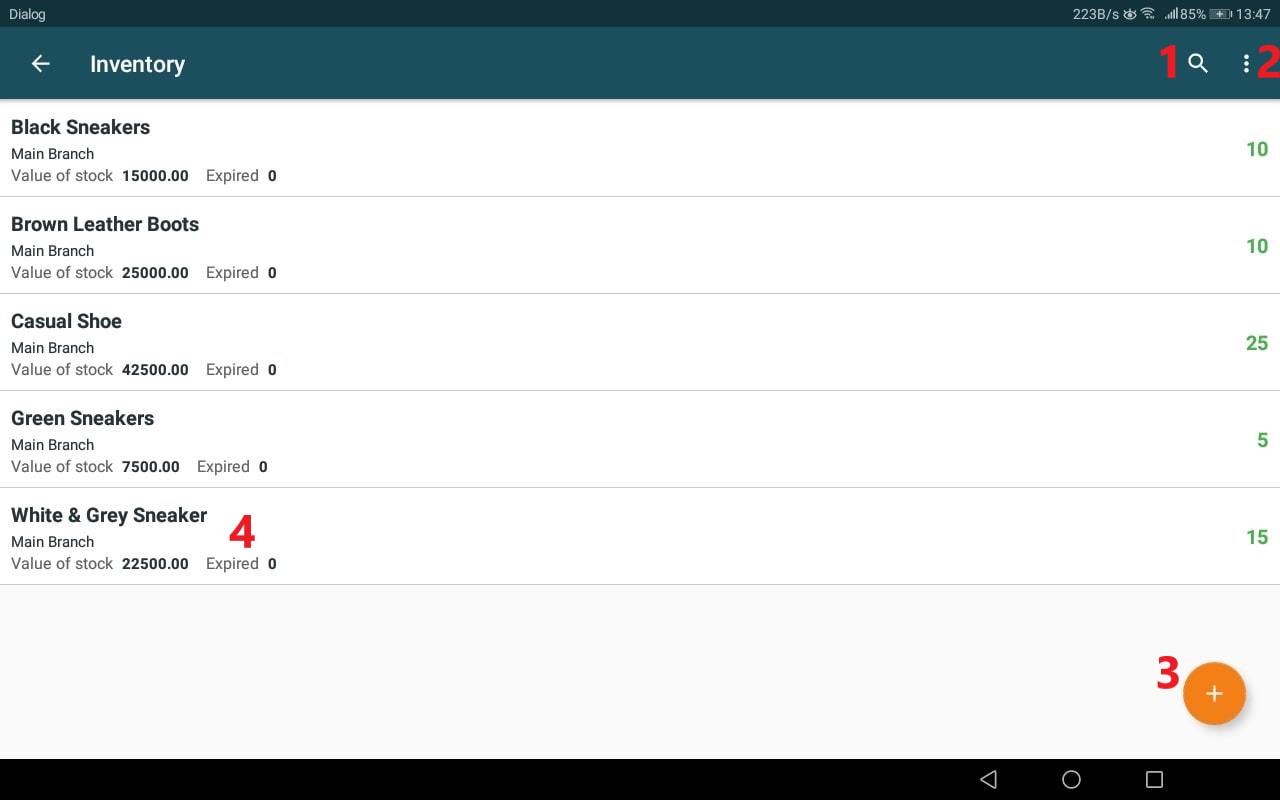 | Number | Field Name | Description |
| --- | --- | --- |
| 1 | Search Button | Search Inventory list by Item name. |
| 2 | Options Menu | Stock Deductions, Label Printing, Printing Stock Snapshot. |
| 3 | Add Inventory | Add Inventory to the system (if required add new Item on Inventory Add) |
| 4 | Item Details | Item Name, Branch, Stock Value and Expired Quantity in Order. |
The Inventory Screen will have Inventory Items listed in alphabetical order. The items listed here are chosen according to the following criteria:
An Item should have the "Track Inventory" flag set YES.
An Item should have had any Inventory Credit or Debit. (Items which didn't have any stock movements in the past are not displayed here to minimize clutter)
Options Menu: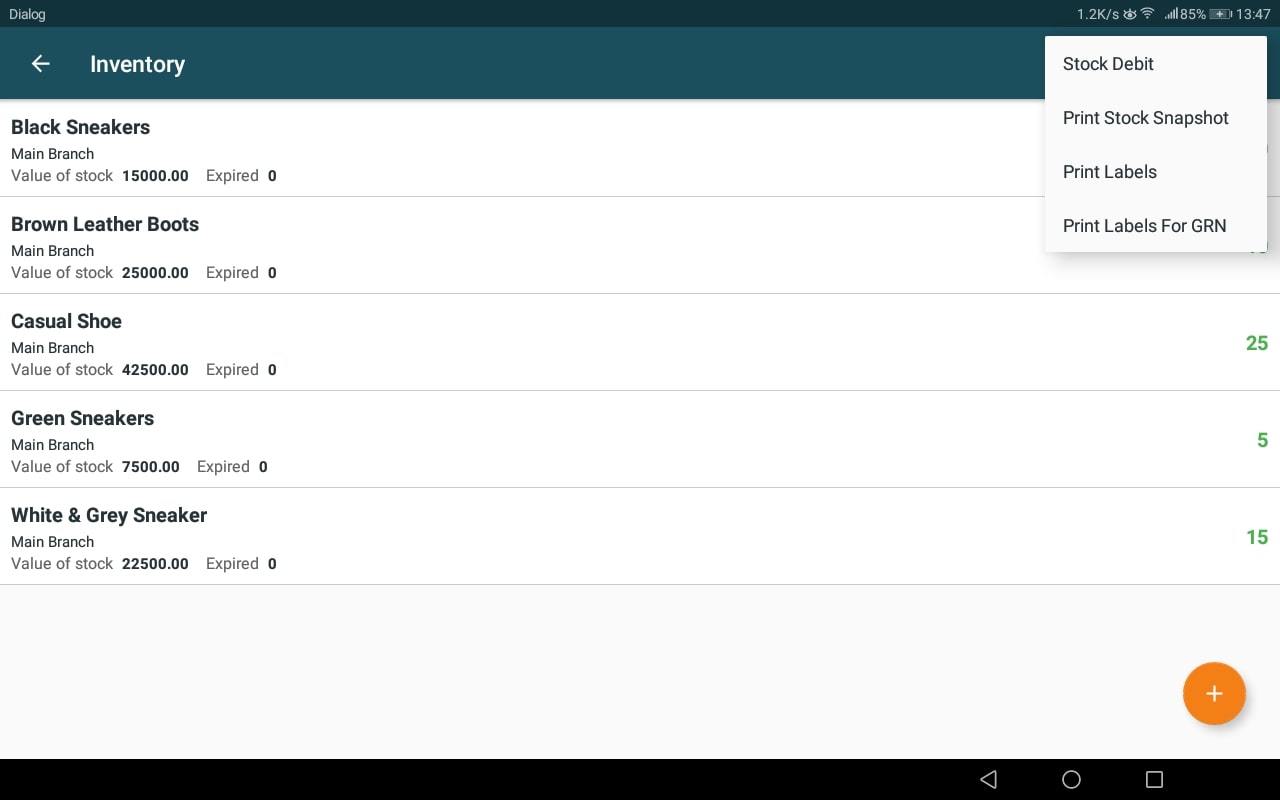 These Options will be described in detail in the upcomming topics.